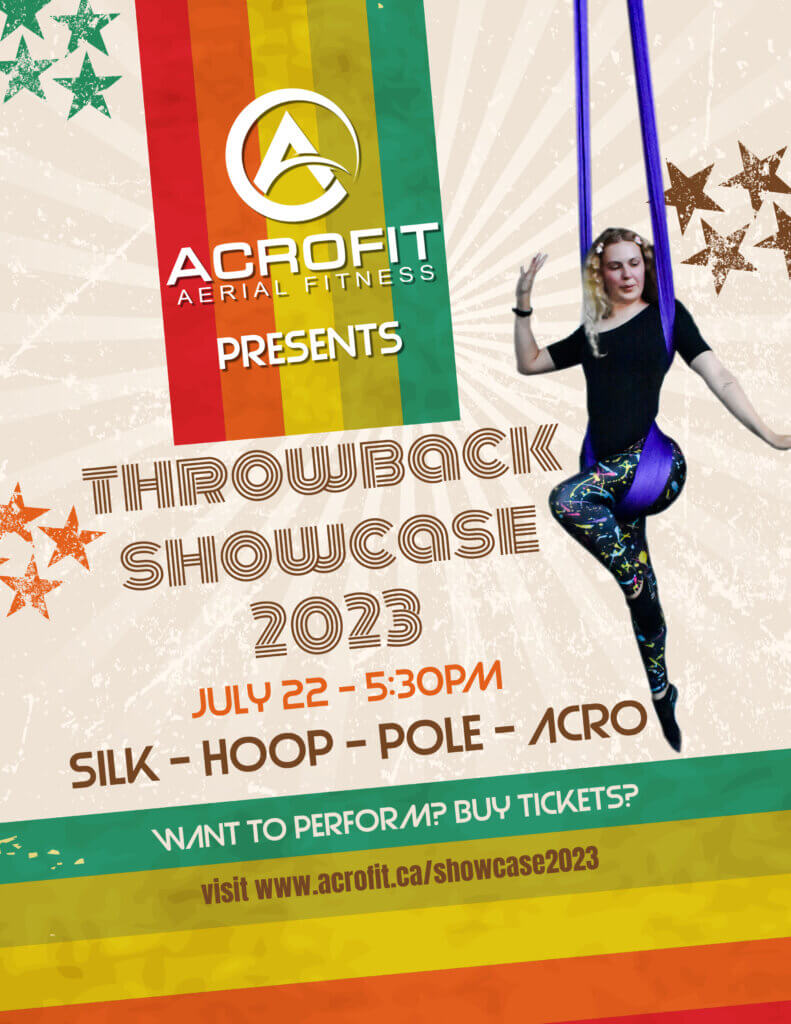 AcroFit Summer Throwback Showcase
July 22, 2023 | 5:30PM-7:30PM
It's time to throwback at AcroFit's Summer Showcase!
On July 22, we will be having our third AcroFit student showcase! Some of our amazing clients will be getting on stage to show off everything they've learned at the studio! Performances will include aerial silk, hammock, hoop, pole, and more!
Doors are @ 5PM and show starts 5:30! There will be door prizes as well as pop/snacks available.
Want to perform?
All current adult AcroFit students are welcome to perform
Choose from Silk, Hoop, Hammock, Pole, or Acro!
Pick your favourite throwback song! (Can also be a non-throwback)
Contact Teghann to sign up! @tyrannosaurustegs or info@acrofit.ca
Want to buy tickets?
Buy online! Click link below!
$20 for current AcroFit members | $25 for non-members