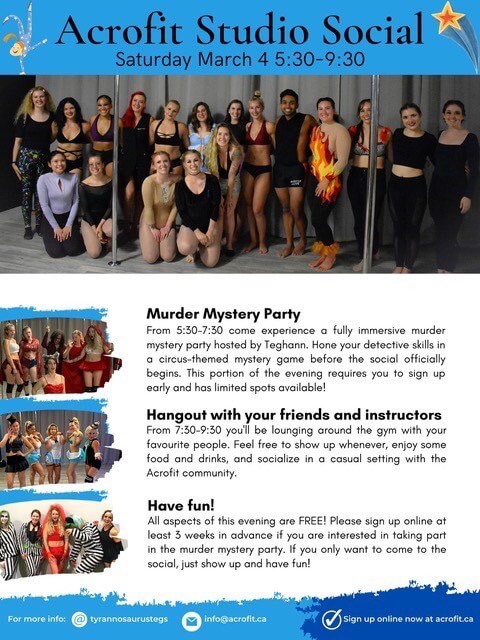 AcroFit Student Social!
Saturday, March 4
5:30PM - 9:30PM
Cost : FREE!
Murder Mystery Party
From 5:30 - 7:30 come experience a fully immersive murder mystery party hosted by Teghann. Hone your detective skills in a circus-themed mystery game before the social officially begins. This portion of the evening requires you to sign up and has limited spots available!
Hangout with your friends and instructors
From 7:30 - 9:30 you'll be lounging around the gym with your favourite people. Feel free to show up whenever, enjoy some food and drinks, and socialize in a casual setting with the AcroFit community!
Have fun!
All aspects of this evening are FREE! Please sign up online at least 3 weeks in advance if you are interested in taking part of the murder mystery party. If you only want to come to the social, just show up and have fun!